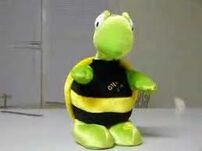 Turtle Dancers are Rare Gemmy toys made in 2006, 2007 and 2008.
Cha Cha Slide (2 versions)
Funkytown (2 versions one looks like bomb turtle)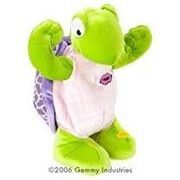 Electric Slide
You dropped a bomb on me (2 versions original and valentines)
Ketchup Dance
I Like To Move It
These Boots Are Made For Walking
More TBA!
Ad blocker interference detected!
Wikia is a free-to-use site that makes money from advertising. We have a modified experience for viewers using ad blockers

Wikia is not accessible if you've made further modifications. Remove the custom ad blocker rule(s) and the page will load as expected.